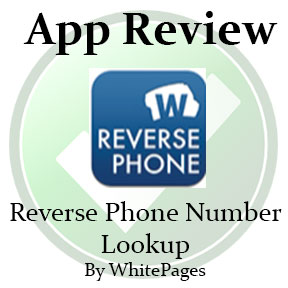 App Review: Reverse Phone Lookup by WhitePages.com
App Name: Reverse Phone Lookup
Publisher: Whitepages.com
Review on: iOS Platform (iPhone 5s) (App Version 2.3)
Cost: $0.00 (Offers in-App Purchases)
Requirements: Requires iOS 6.0 or later. Compatible with iPhone, iPad, and iPod touch. App has been optimized for iPhone 5.
Download Link: Click here
---
Overview
The "Reverse Phone Lookup" app by WhitePages.com is a clean and easy to use app by WhitePages.com, which also publishes app such as "411" navigation and "WhitePages" reference apps. The app charges money for "premium searches" and starts at $1.99 per match. Keep in mind: The app does not guarantee that it will come back with a name, it states in the description: "And we don't charge you if our search doesn't come up with a name, only if we give you results". There is also a option to have a "premium search package" in the settings, but we couldn't figure out how much it cost after looking through the app for a while. The app has a nice feature where it saves your searches (see photo gallery below) and shows you the numbers and results you have already searched for.
Results
While it is free, there are purchases that can be made inside the app that give you more information about the caller. We tested it with several numbers and most of them gave the location the phone number is registered to with a good degree of accuracy, but no name associated with the number. We tried to pay for a premium search, but on most of the numbers (cell) it came back with a "Sorry, we could not find a name with a Premium Search". Bummer. Out of five numbers we tried, one number came back with the name of the caller. We were charged $1.99 for the search.
Bottom Line
It's clean, it's fast, it only charges you if it works. And it's worth trying out if you want to shell out the $1.99 for a premium search. Useful for general information about a caller, their name, and where they are from. Would recommend for: People on a budget.
Photo Gallery
Check out this review too if you haven't already: 5 Reverse Phone Database Reviews