How to Trace the Location of a Phone Number – City and State
This guide shows you how to find the location (specifically: the city and state) of a phone number, regardless of whether it is a cell phone or landline.
Can you track the live location of a phone number?
It's important to note that it is not possible find the exact live location of a person based on their phone number, because phone numbers are assigned based on the North American Numbering Plan. The North American Numbering Plan assigns phone numbers to customers based on sections of the United States, usually divided by area code, which most callers are familiar with. A caller who signs up for service in Los Angeles, for example, will be able to keep their number if they move to New York, and vice versa – therefore there is no way to track the exact current location of someone based on their phone number – but you can track where the phone number assignment originated from.
The only way to find out the live location based on just a phone number is to have pre-installed tracking software, such as a device or an app (for parents tracking their children, as an example), or if you are a cell phone carrier under warrant or investigation by law enforcement. Beware of applications that offer to track the location of a cell phone for free – these are usually scams, and most of the trusted software designed to track phones for legitimate reasons come at a cost. If you don't have access to th device to install the tracking software in advance, and you aren't law enforcement then you'll have to find another way to locate the person at their current location besides just knowing their phone number.
How to find out the city and state of a caller based on their phone number
Finding out the city and state that a phone number originated from is quite easy. Simply enter the phone number into the free phone number lookup tool and the results will indicate the city and state associated with the phone number.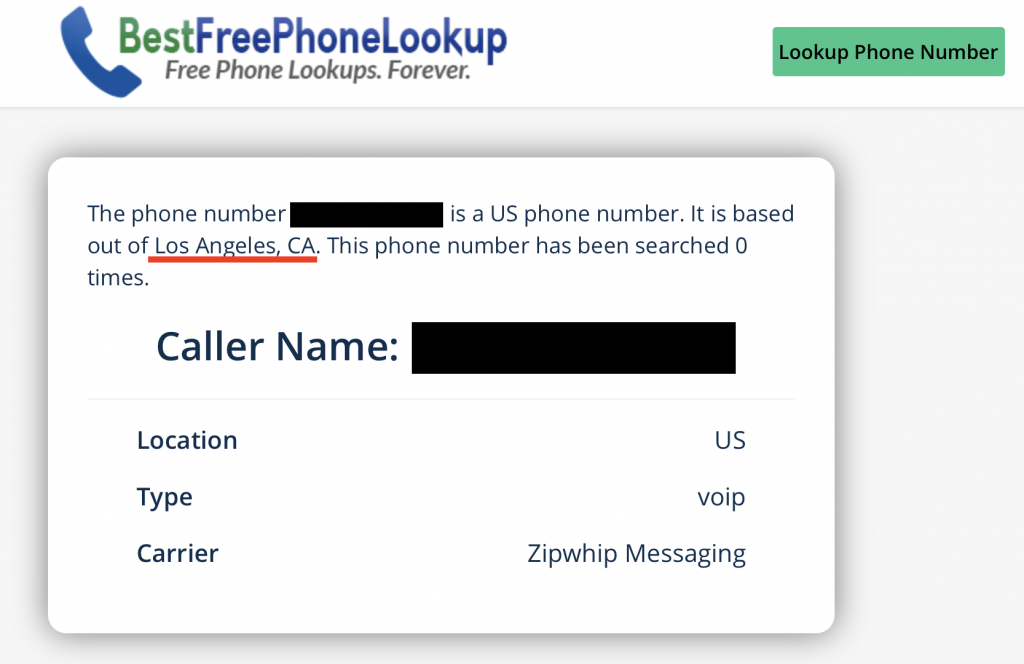 If the tool returns no results, or the city and state is blank, that usually means that the caller is utilizing a fake caller ID – which allows them to change their number to a different number, or a number that doesn't actually exist. In this situation, you might want to familiarize yourself with our guide on spotting and preventing spoofed or fake calls in order to block these types of calls in the future.