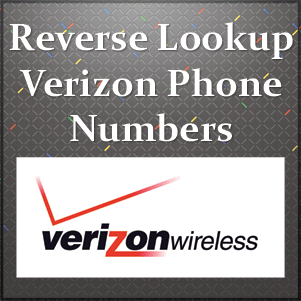 How to reverse lookup a phone number on Verizon Wireless for free
Verizon Wireless is the one the largest phone carriers in the world, and with that comes millions of phone numbers that are easily searchable online, all for free. Verizon did away with its reverse phone lookup service a few years ago, but what they did leave behind was the Verizon WhitePages – a list of almost all current Verizon phone numbers currently in service, dating back to the early 2013's. The Verizon Whitepages let you lookup phone numbers for a few states online, and the rest of the numbers can be looked up using a hard copy that is mailed to you for free from Verizon themselves. 
States Searchable Online using Verizon Whitepages:
California

Deleware

District of Columbia

Florida

Maryland

Massahcussetts

New Jersey

New York

Pennsylvania

Rhode Island

Texas

Virginia
The rest of the 50 states and military bases are available in paper format by ordering a white pages book from Verizon. You can order this book by calling 1-800-2GET-DEX (1-800-243-8339). 
How to use the Verizon Whitepages Phone Number Directory
First, head to the Verizon Whitepages by clicking this link. 
Next, select the state that the phone number belongs to. You can find out what state the area code is located in by visiting this page. 
Once you have a state selected, click on the first "county" and you will get the following pop-up that looks something like this: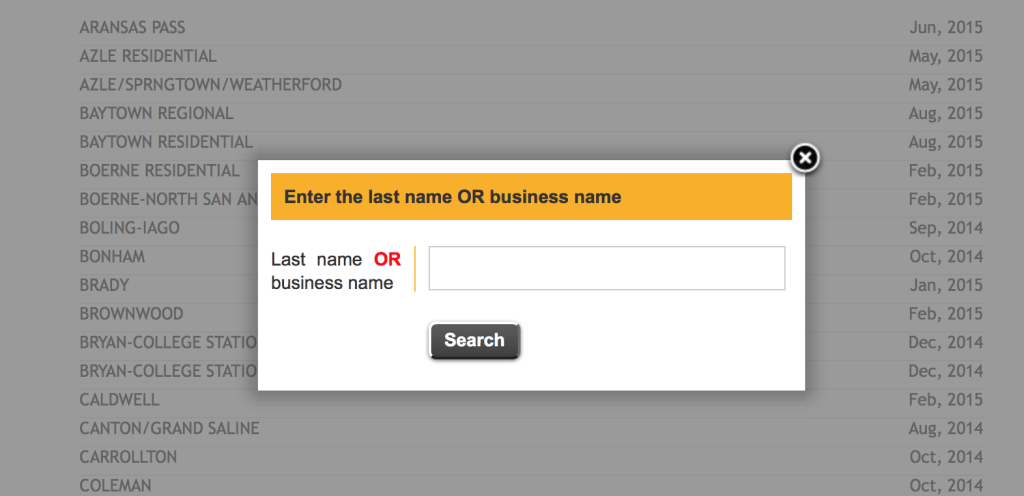 Once you are on the page, enter any character on your keyboard. In this example, we will use the letter "B", then press "Search". 
You will reach this page with results. Click on the sort option for phone numbers circled below to sort the phone numbers numerically, this will make the search much easier so you can skip through the pages much faster looking for the phone number you need. 
After you have the phone number identified, to the left will be the community the phone number is registered in, and the first column is the name of the person whom the phone number belongs to. If you don't see the phone number in this directory, that means it has either been hidden or is new enough that the Verizon Whitepages have not had enough time to be updated. You should check back occasionally to see if the number has been added, but remember to write down a nearby listing name so that you don't have to sort the phone numbers and hunt through all the different pages again next time. 
Did this help? If not – try our free phone number lookup tool, we have over 100,000,000 records in our phone number database – providing you with free caller name, location, and carrier data behind millions of phone numbers!