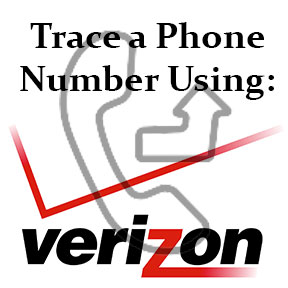 Method: Perform a phone trace on a Verizon phone number
We worked really hard to bring you this guide so you can report who called you if you are using the Verizon cell phone service. This guide will give you the option to trace the last known call that you answered, given that you are using Verizon's service to do so. (Note: The caller does not need to be using Verizon in order for this method to work, although it would probably increase your chances of the issue being resolved).
What will Verizon phone trace do?
Taken from Verizon's original website, Verizon call trace will :
"Call Trace automatically initiates a trace of the last call you received. You can use this feature to trace unlawful or threatening calls that alarm, frighten, or harass you. The trace results include the calling and called number and the date and the time of the call. The results are sent to the Verizon Unlawful Call Center and are stored for future action."
Verizon phone trace is very useful if you are receiving calls that you no longer want, or that could be particularly threatening or harassing to you or your family. Keep in mind that while Verizon will do its best efforts to trace the call after it is made, there are no guarantees that this service will work, and usually it takes more than one abusive phone call for a case to be opened with Verizon regarding a harassing phone call issue. There is no charge to use this feature.
Important: If you are every directly threatened with bodily harm or an explosive device over the phone, call 911 or your law enforcement immediately.
If you would like to hear a phone recording of how to perform a call trace, please call this number: 877-TRACE4U (1-877-872-2348) at any time. This service is available 24/7 from any telephone.
What information is collected during a Verizon phone trace?
Verizon will collect and store the following information for 90 days, or longer depending on the severity of your case, or the involvement of law enforcement:
The date, and time of the call
The phone number used to make the call
The number that received the call
Any other personally identifiable information that could be sent to law enforcement to identify the unknown caller
How to perform a Verizon phone number trace
Immediately after the phone call ends that you want to trace, hang up the phone and wait two seconds.
After you wait, pick up the receiver until you hear the dial tone (cellular phones, begin step 3).
Dial *57 (STAR FIVE SEVEN) and listen to the instructions during the call. (Note: If you have a rotary phone, you will need to dial 1-1-5-7 (ONE ONE FIVE SEVEN).
Stay on the line, do not hang up the phone.
There will be a recording indicating if the call was successfully traced.
You should receive a phone call within 30 days indicating that the call was successfully traced. If you do not receive this call, call the Verizon Abuse Hotline number (Please see: Report Abuse Numbers for Verizon Customers page.)
If you are reporting more than once, these steps must be repeated after each call.
Keep in mind: Verizon will store this information for 90 days. After the phone call you should file a police report at your local precinct, and keep in mind your local laws that determine how many phone calls are necessary until you can press charges. Most states require you to trace two phone calls from the same person to constitute as a crime. Check your local police station for details relating specifically to your area. Verizon also states on their website that you will be contacted within 30 days relating to your call trace, with information regarding wether or not they were able to retrieve enough information about the unknown caller to make a case or send directly to law enforcement. Verizon will only share the information gathered during a call trace to law enforcement.
Did this help you? Be sure to leave a comment below if it did, or how we can improve this article!